News and Future Plans
By Michael Sheehan
Lisa and I have survived the dreaded worldwide pandemic, thus far, without getting Covid! Despite seemingly everyone else we know around us getting it. Of course the price we had to pay was quite steep, going to only ONE show in three years!! Just trying to survive. We were able to do all of the photography for Sam Poiner's debut album, 'What Good Is Money', and we are quite honored. Congratulations Sam!!
We were also thrilled and honored to have been showcased in a piece by Rick Karle on Channel 13 in Birmingham, Alabama recently. Rick tried to focus on my photographic journey and was filmed on location here at our fabled studio/labratory here at Indian Springs School.
I hope to be able to begin photographing musicians again here in the immediate future,... if fate allows me to do so. I really have the great Billy Strings in my sights, and I dearly hope that I am blessed enough to do so, hopefully sooner rather than later. :)
We we I contributed all the photography for the last Widespread Panic album, "Live At The Classic City, Vol. II". Even though on the credits they misspelled my name Michael Sherhan. Bit of a bummer, that. Also I have an image on Ralph Stanley's Auto Biography, "Man Of Constant Sorrow". Also, I am exhibiting my work at the "We Shot Rock and Roll" exhibit in the Folk Art Gallery in Birmingham, Alabama at 1st Ave. North and 17th Street, in the Vann Building. The opening reception is Friday, July 29th, from 5PM to 9PM. Would love to see yall there!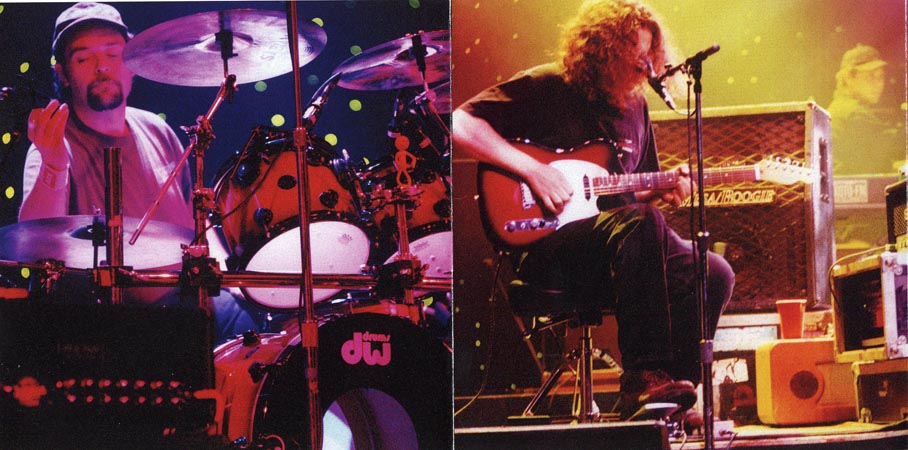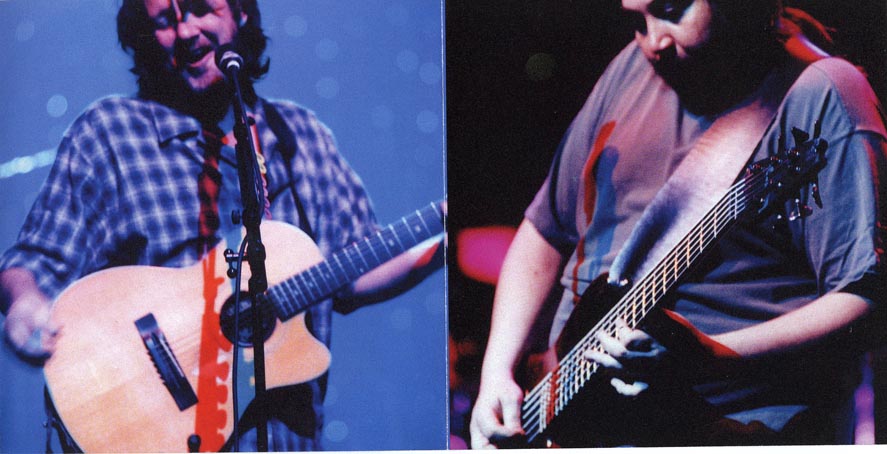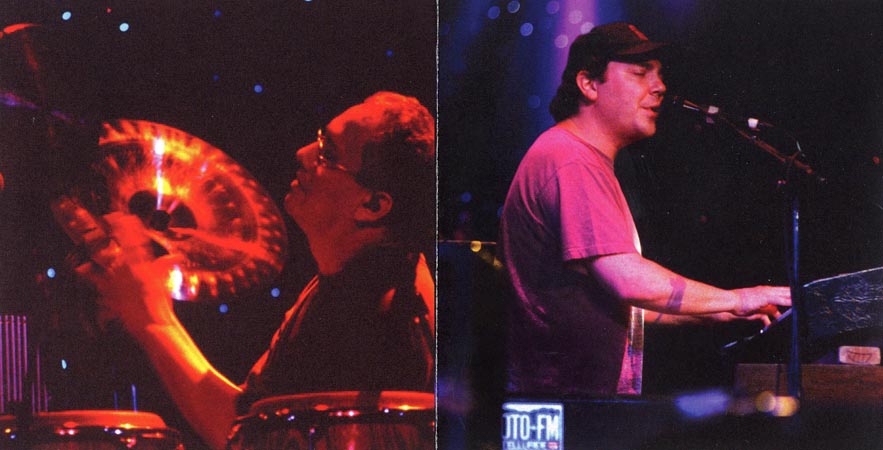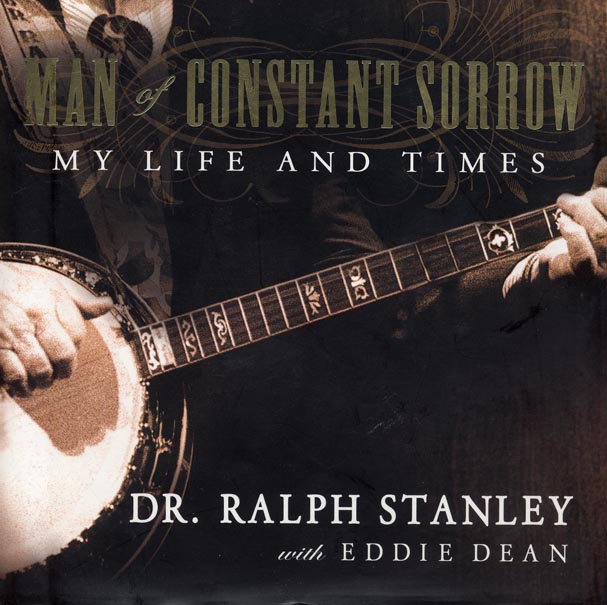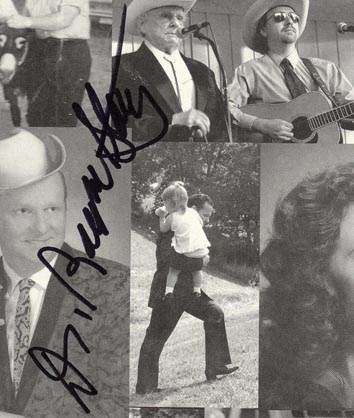 Indian Springs School
The really big news for me is that my beloved Indian Springs School, where I have been teaching part time as "Artist In Residence" for the last eight years, has put me on full time status. This development makes me very proud and extremely happy, as I view teaching Photographic Art at this prestigious school, a dream job. Indian Springs is legendary for forward thinking, environmentally conscious, socially tolerant, top notch intellect and a legendary faculty. We have at ISS I believe a very ambitious photography program whereby we offer both analog and digital (starting next year) mediums. We utilize small and medium formats, hand process three different films from which we custom print on archival paper(8x10, 11x14) up to 200 years. Our students have the opportunity to print their beautiful work on Cibachrome, Kodak Metallic Endura, and Ilford Fiber Base BW.
I think it is interesting that professionally speaking one tends to horde their trade secrets, but now in a teaching environment I freely reveal all knowldge I have accumulated in my career to these eager, talented, highly motivated kids. They inspire and excite me, giving hope for the future of our species. :)
Don't worry though, I will always be shooting, and even a few musicians along the way. In the last few weeks I have shot Taylor Hicks, Allman Brothers Band and Widespread Panic. Keep posted.
I am very excited and grateful to Taylor Hicks for using my photography exclusively on his latest CD, Early Works.

Further Images has also released a poster which I designed. You can own one for $20.

Anyone who enjoys a great meal accompanied by outstanding beverages and live entertainment should frequent The Open Door Cafe, where they will recieve the "treatment" from hosts Terrell and Ashley. You will also be surrounded by the artwork of yours truly, God love them.
I am also extremely proud to proclaim that Workplay Theater in Southside Birmingham is showcasing the work I have done at their establishment in a revolving exhibit in their lounge.
I am thrilled to announce Guy Davis's latest release, "On Air," www.guydavis.com, on which I landed the cover artwork.

Shortly after Guy Davis's release, my Dear Friends, Earthbound, released their new CD, Cold Mountain, in which I have a couple of significant images on. Certainly the music on both of these CD's is worth parting with some cash.

My plans for the Spring term are to continue taking three classes at University Of Alabama in Birmingham and teach Beginning and Advanced Photographic Art at Indian Springs School. This will also be my third season as Assistant Baseball Coach at ISS. I am proud to say my hard work paid off this past semester, as I accumulated straight A's at UAB, which included a couple of extremely difficult classes.
It has been about a year and a half since the release, but I still want folks to know about The Acoff Family Singers's inaugural release, "About The Father's Business", in which I provided the cover art and all photography. These incredible vocalists possess serious power in their gospel music.

We lost the publisher who we planned on doing my book but someone else has stepped to the plate and offered to finance it. We will see. I will publish a book of my best work if it is the last thing I do on this planet.
It appears the movie about me on Endorphin.com is no longer available for viewing. I cannot complain because the owner, Bob Franco has been most gracious for the past five years in having it available for public viewing. Thanks very much Bob!
In September 2004, the CD "You Were There For Me" by Peter Rowan and Tony Rice was released featuring my artwork on the cover and on the CD itself. It is a great piece of music by two people I greatly admire.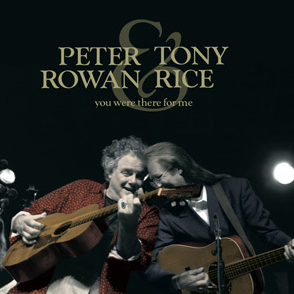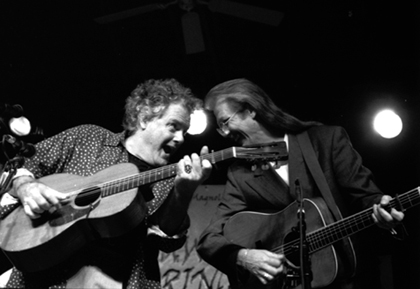 I am continuing my teaching endeavors at Indian Springs School where I am "Artist In Residence". The Faculty Art Show this year will be in April on Alumni Weekend and will include Mel Machen, Art Teacher and Myself and perhaps others To Be Announced.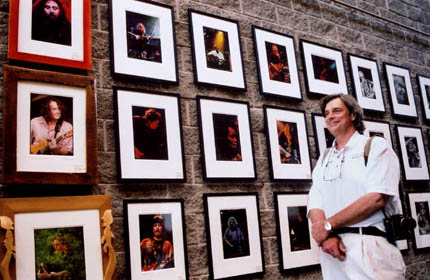 Springfest '06 was a wonderful success and we had a chance to showcase the new Magnolia Music and Events 10th Anniversary Celebration magazine which features stories by festival patrons as well as all my photography. We are very proud. Purchases can be made from my home page or by visiting www.magmusic.com
I also want to thank all my friends for their support during my successful radiation treatment I received two years ago. My doctor says the treatment worked and I get to stick around a while longer.
I
email: mike@furtherimages.com
phone: (205)-979-7864 or (205)-936-3972